Our simple Scan123 user interface allows for easy scanning and uploading of documents into the Scan123 cloud.
NOTE: This guide is only for our Basic Scan123 Scanning application. If you are looking for a guide on how to scan using VelocityFIle, click HERE
Scanning and Uploading documents into Scan123
Load documents
Scan File to begin scanning process
Verify documents are correct
Press Send Files to choose file destination




Select Cabinet (Required)
Enter in Folder Name (Required)
Document Name (Optional) – If left blank, will default to Folder Name
Keywords (Optional) – Any additional information you want to add to document
Press Send to upload file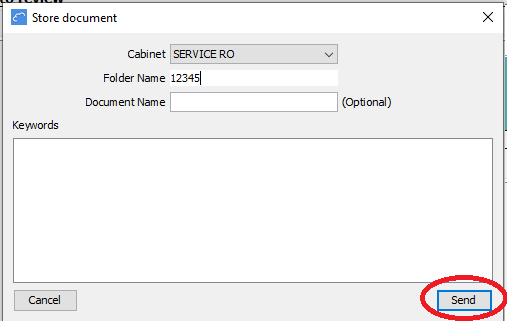 Verifying Upload of Document
To check on upload status, select Upload Tab.
NOTE: We recommend checking on your Upload Tab at the end of the day to verify no errors are occurring. You are not required to check after every Scan.