Moving Items
All users have the ability to move folders or files.
Items can be moved with the Move option.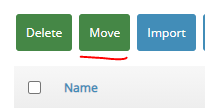 First select the item you wish to move, and then press Move.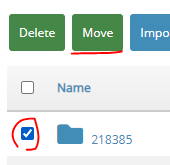 You will be prompted with a new window asking you where you want to move it to.
NOTE: "Select a Company" Dropdown will only appear if you have full admin access to multiple stores.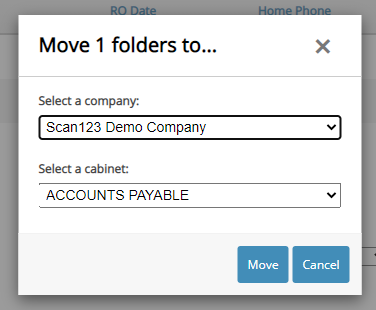 TO LEARN MORE ABOUT MOVING MULTIPLE ITEMS, PLEASE CLICK HERE