Selecting Multiple Items
Selecting multiple items allows users to move or delete multiple folders or files in a batch.
Selecting multiple items can be done by using the check boxes next to the item.
NOTE: If you move to a new page or different screen, you will lose the items selected. You can only move the items in your current view.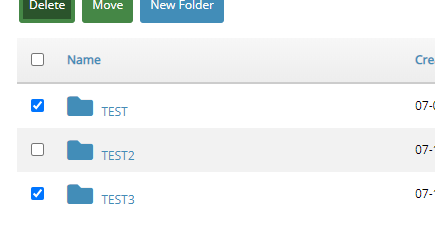 Using the top most check box will select all items in view.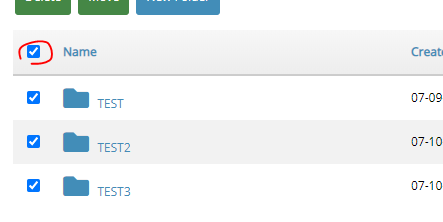 If you change the Numbers of Folders per page option. You can select even more items at once on your screen.