Quickly bypass the License Code window/Reinstall the correct version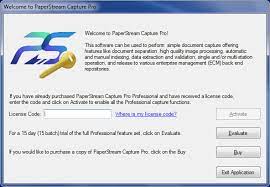 When launching PaperStream Capture a user may encounter the above message. Luckily Fujitsu has released a newer version of the software that allows for users to quickly switch to the Basic version of the software if they accidentally installed the Pro version. In the lower right hand corner instead of saying "Exit Application" they will see an option that says "Switch to Basic". Once that option is clicked the client will switch over to the basic version and will work properly with the Scan123 system.
If that option is missing then the next steps are going to be to uninstall the software and reinstall it with the correct settings.
To uninstall go into the settings menu within Windows. On a windows 10 machine this can be found by clicking on the gear icon in the windows menu which will look like the below image:

Once in the settings menu navigate to the Apps panel
and look for PaperStream Capture.

Select the app and click Uninstall. Once the application has been removed simply run the installer again and select Basic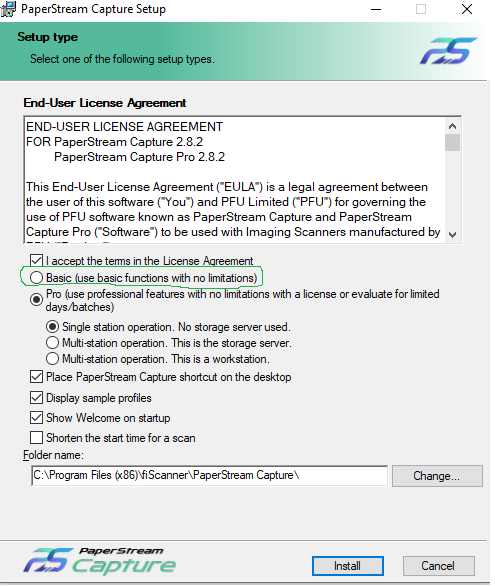 Once the installation is complete you will be ready to scan to your hearts content.